Find us in Bedfordshire at..
Luton Hoo
A glorious Grade 1 listed 18th century mansion house, based in 1,065 acres of wooded estate. Built by then 3rd Earl of Bute, Prime Minister to George III this beautiful period property plays host to an 18 hole golf course, spa, restaurant and Brasserie. Make sure you keep an eye out for deer and geese when attending any open air cinema showings this year, they frequent the area next to the lake where our screen is situated. Book outdoor cinema tickets at Luton Hoo here.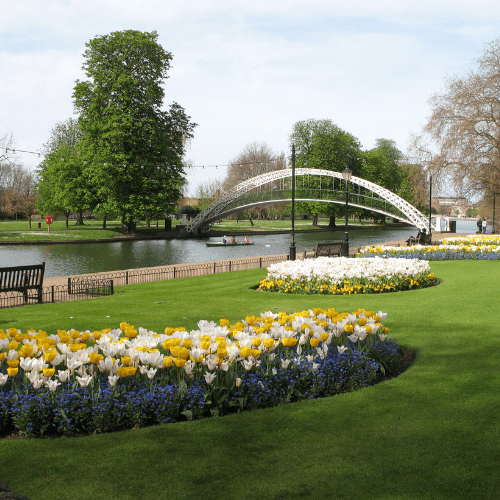 Bedford's most picturesque setting. You might become distracted by the fabulous surroundings of this riverside venue, with the Victorian bandstand, ornate bridges and stunning promenade. This venue is a natural show stopper. Perfect for relaxing and enjoying the great British outdoors whilst enjoying an outdoor movie. Book your open air cinema tickets for Mill Medows Island here.
A lovely Regency style country house turned highly sought after event venue. The neo-elizabethean styling of the house, grounds and reflection pool make this location perfect for sitting back, relaxing and enjoy a favourite film. Situated just 6 miles from Luton town centre, this location is easily accessible for all. Book cinema tickets for Putteridge Bury here.
Situated in the Grade 2 listed 19th century 500 acres of Old Warden Park. The House at Shuttleworth,  built in 1875, designed by the famed Victorian architect Henry Clutton. The stunning historic walk leads to the Swiss Garden directly opposite The Collection, an intriguing collection of period vehicles and aircraft. Enjoy a full day out at this location and finish your day with a relaxing open air screening of a favourite movie. Book Shuttleworth outdoor cinema tickets here.
Find us in Buckinghamshire…
Find us in Cambridgeshire…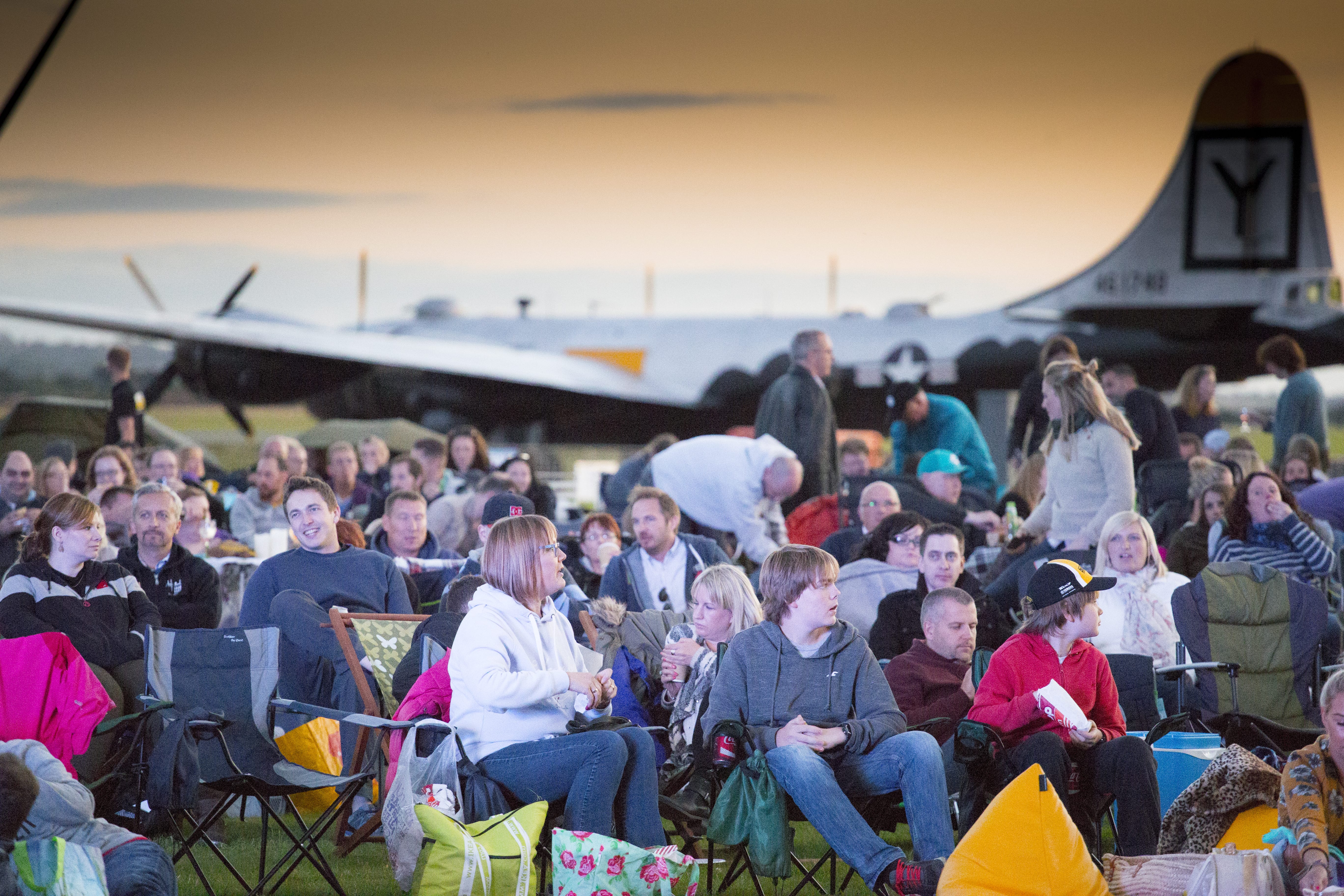 Britain's largest aviation museum, this location houses the largest aircraft of the museum's exhibits. Showcasing nearly 200 aircraft, military vehicles and minor naval vessels throughout seven buildings. Take a trip through time and experience artefacts of war during the day, round of your trip with an unforgettable movie experience. Book your tickets for IWM Duxford here.
Find us in Hertfordshire….
Once home to King Henry VIII, this award-winning venue is just 30 minutes from London. With an abundance of history for you to explore, this venue is truly unforgettable. This manor house has a fairy tale castle atmosphere to it. Enjoy the grandeur of the grounds whilst relaxing to a great movie. Ashridge House cinema tickets are available here.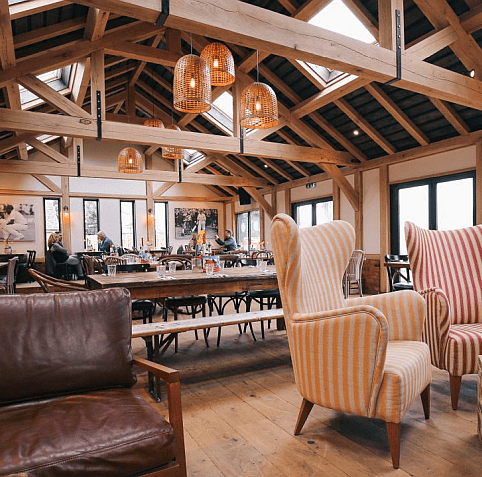 Loved by Weston locals, this scenic village pub stays true to its name with cricketing memorabilia and decor throughout. There are acres of beer garden, fabulous pub grub, homemade pizzas and amazing beer for you to enjoy alongside your open air experience. Book your Cricketers outdoor cinema tickets here.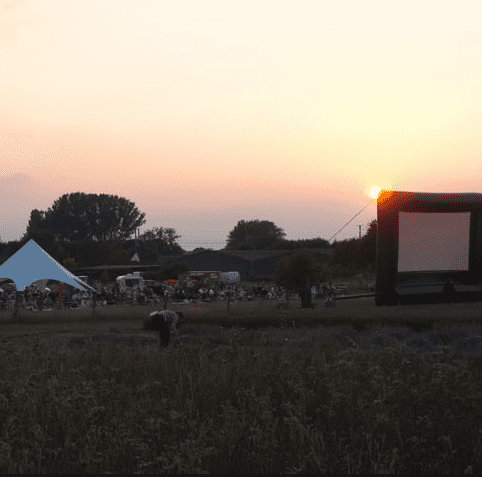 A charming 14th Century building snug in 19 acres of gorgeous parkland. This former monastery is a uniquely beautiful building, the magnificent grounds faultlessly provide a fabulously serene venue for our screenings. Hitchin Priory tickets are available here.
Near Bury St Edmunds this country house is a Georgian Italianate palace in an idyllic English landscape. Ickworth's impressive Rotunda – a magnificent showcase commissioned by the 4th Earl of Bristol to house his priceless treasures collected on tours around Europe in the 18th-century – is an architectural marvel. The eccentric and infamous Hervey family added to the collection for nearly 200 years and were also the architects behind the breathtaking Italianate garden. Book your Ickworth House tickets here.
A turreted Tudor manor house built in the mid-16th century incorporating parts of an earlier manor house sadly lost in the fire of 1942. The ancestral seat of the Parker Baronets this stately home is positively steeped in history. Immerse yourself in the richness of the history and grounds of this venue whilst enjoying an outdoor cinema experience. Book your open air cinema tickets for Melford Hall here.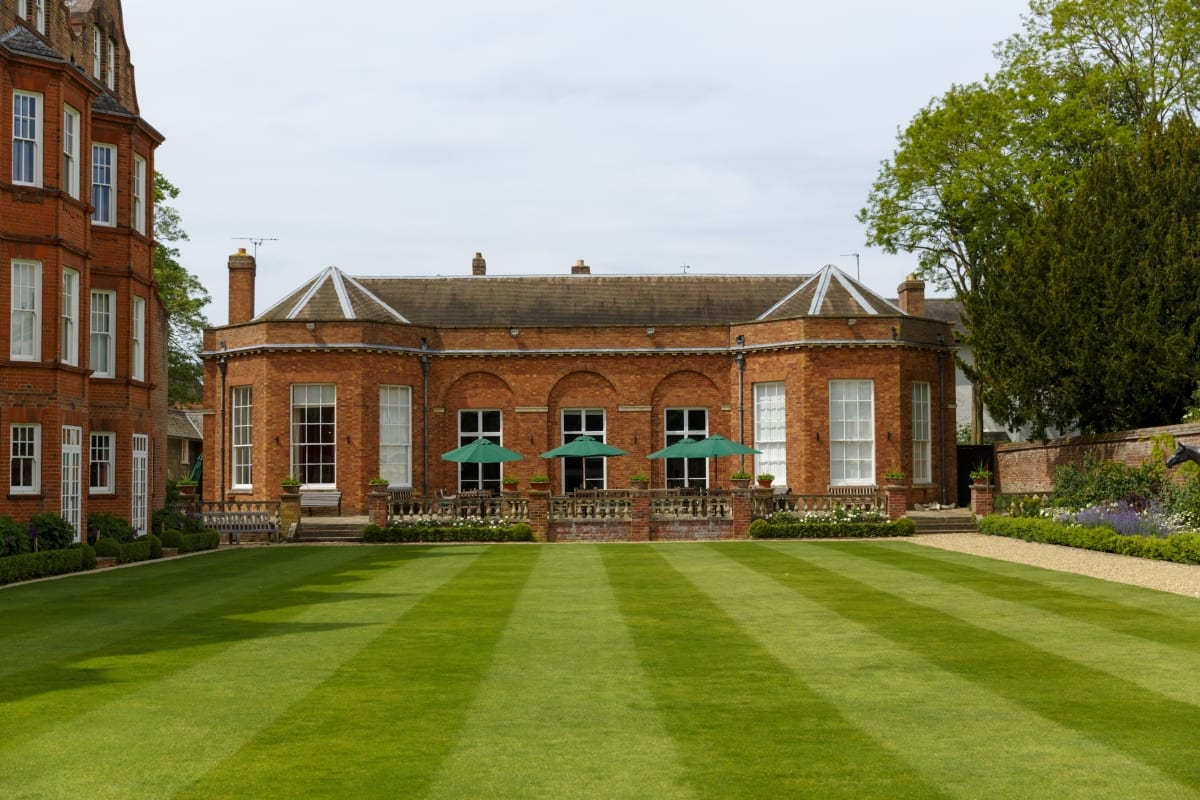 The home of horse racing in the United Kingdom, dripping in fascinating history this venue is a treasure of British history. A meeting place since 1750 in its own gated estate, the grounds are the perfect balance of tranquil nature to ease into a truly unique movie experience. Book your Jockey Club cinema tickets here.
A luxury country house hotel with an 18 hole golf course and spa. Surrounded by gorgeous gardens, peaceful parklands and edged by Ashdown Forest which according to the famous author A.A Milne is the inspiration for the Winnie The Pooh woodlands. Book your Ashdown tickets here.
Find us in Worcestershire….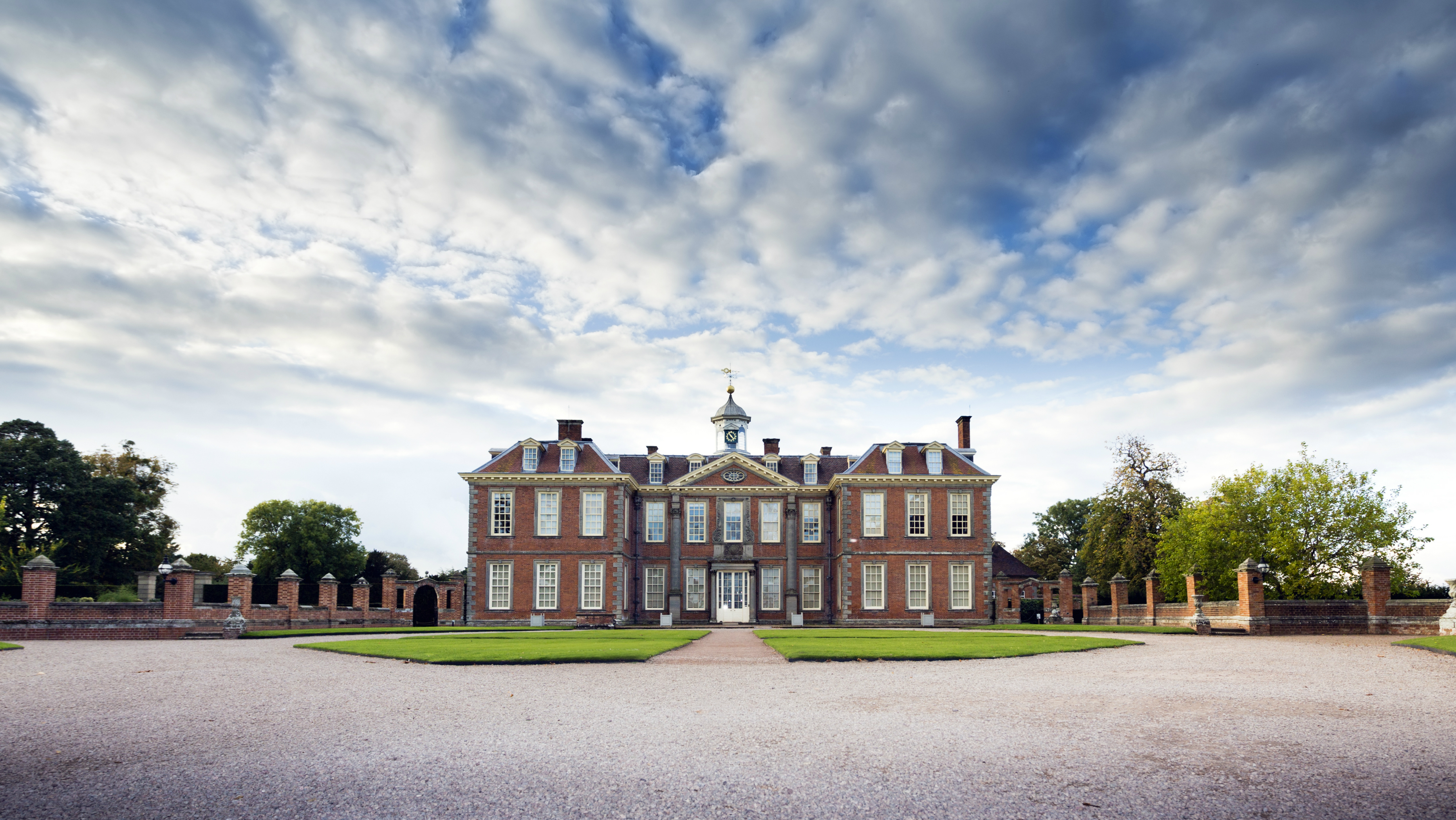 A large stately home, built in the early 18th century, nestled in parkland at Hanbury, Worcestershire. A national trust location Hanbury Hall was built in 1701 by an unidentified architect for a wealthy Chancery barrister, Thomas Vernon, a distant relation of the Vernons of Haddon Hall. The Dutch style gardens are a beautiful experience. Book outdoor cinema tickets for Hanbury Hall here.
Find us in Cambridgeshire…
Luton Hoo
Hitchin Lavender
IWM Duxford
Ickworth House
Hanbury Hall
The Jockey Club
Melford Hall
The Cricketers
Putteridge Bury
Hitchin Priory
Ashridge House
Shuttleworth House
Woughton House
Mill Meadow Island