IWM Duxford
IWM Duxford tells the story of the impact of aviation on the nature of war and on people's lives. Set within Britain's best-preserved Second World War fighter station, seven impressive hangars filled with extraordinary collections and state-of-the-art exhibitions take you on an unforgettable journey through times of war and peace.
In March 2017 we'll be inside the (heated!) AirSpace hangar with our 9 metre screen showing 4 classic films in a unique space.  The event will be supported by music from Jeep Jump Jive and will be a seated event.
Book Your tickets now
Don't miss out on film release dates – sign up to our newsletter and be the first to hear about open air cinema at Duxford
Don't miss out...
Join our mailing list  and be the first to hear about events from Sundown Cinema
You have Successfully Subscribed!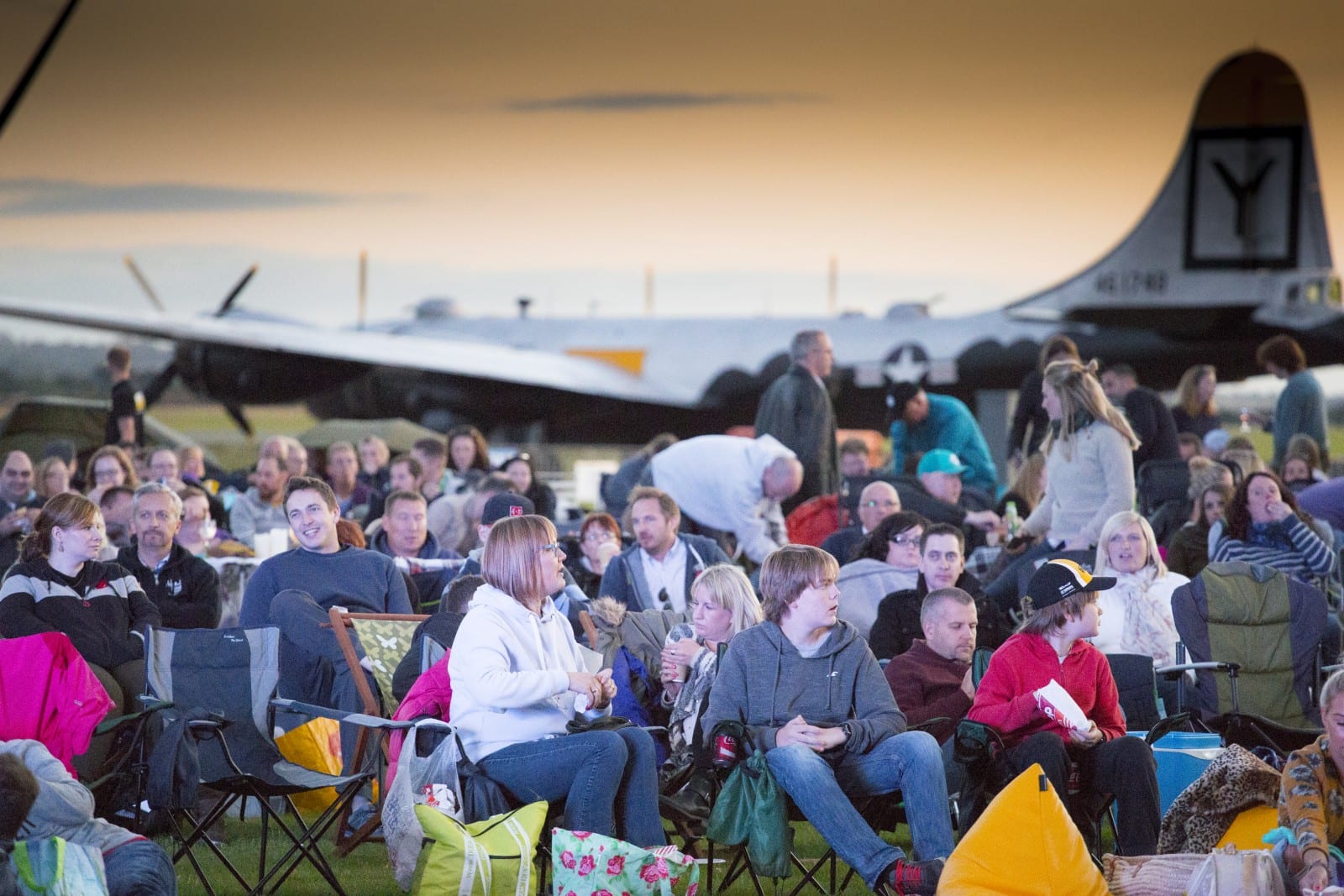 Upcoming Events
There were no results found.